Free Events:
Paramount Network x Pitchfork Day Party
If you're in the mood for combining interests in TV and music, this party is for you. This 18+ plus event includes a whole afternoon's worth of musical line-ups and the chance to check out the programming of the Paramount Network.
Underrated Masses SXSW Unofficial Showcase
This showcase will feature eclectic art and performances of all kinds from all over the world including rappers, singers, dancers, body painters, and vendors. The Underrated Masses is done in collaboration with Peace Poetry Paint Houston Texas.
---
Daily Trojan Featured Artist: Yoke Lore
For me, SXSW is about seeing other dope bands and eating lots of BBQ!
Formerly a member the acclaimed rock band Walk the Moon, Yoke Lore has been picking up steam as a solo artist with his rousing indie-pop sound. Thus far in 2018 he's released the new single "Fake You," as well as a handful of remixes to capitalize on the success of his song Goodpain. Outside of music, the New York native can be found teaching yoga, after living in a Tibetan monastery while studying abroad during college.
---
Food trucks bring local culture to SXSW
Food trucks are almost as integral to the SXSW scene as the exclusive showcases are, giving visitors from out of town more or a chance to experience the local culture. The intersection of 6th St. and Red River plays host to nearly 15 different vendors, with countless others scattered around downtown. Everything from burgers to waffles to jerk chicken is available at the various locations, as well as more refer options such as smoothies.
Taste of India is one of many trucks on Red River, offering delicious chicken curry and tikka masala as well as vegetarian options. For $10, you can get a stomach stuffing meal that's filled with flavor, with minimal wait time as well. As is the case throughout downtown Austin, seating in the surrounding area is extremely limited, but if you're able to get a seat at one of the communal tables and benches, it's a great opportunity to meet some fellow festival attendees.
---
Abhi the Nomad's showcase is full of energy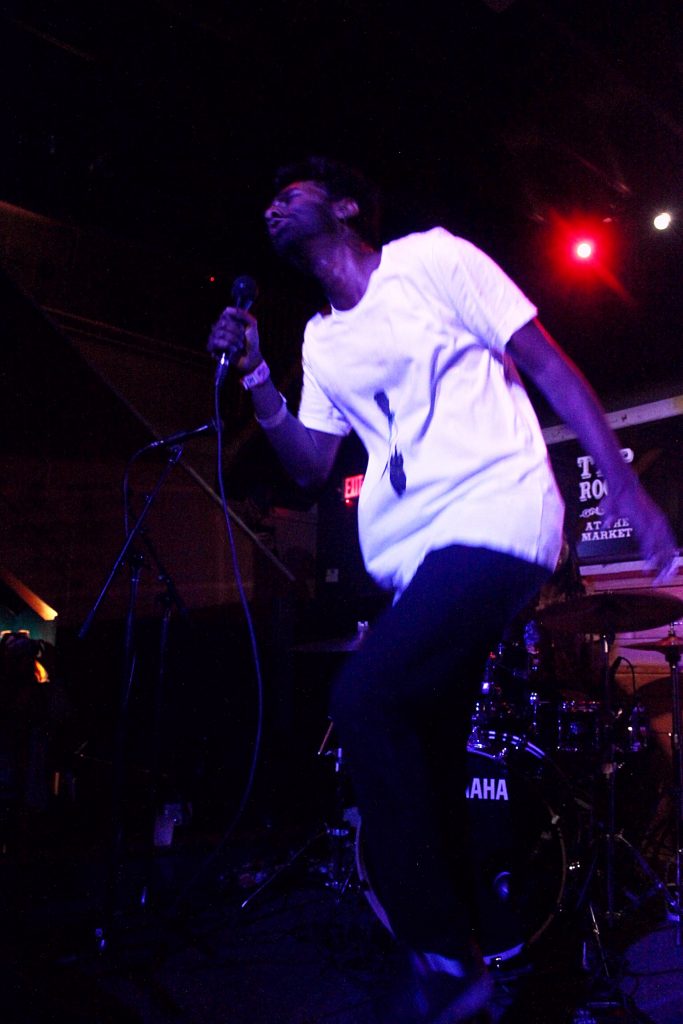 Even if you're not a fan of Abhi the Nomad's music, his evident love of performing is sure to win you over by the end of the set. The rising rapper spent as much time in the air as he did on the ground, bouncing up and down while giving everything he had to the performance.
His energy connected with the crowd as well, creating a carefree atmosphere that everyone could enjoy. At times, Abhi swapped out the microphone to instead scream through a bullhorn, drawing laughs from the audience and encouraging everyone to engage with his set even more. Perhaps the biggest grievance was that showcase was far too short, but he certainly didn't waste a minute of his time on stage.