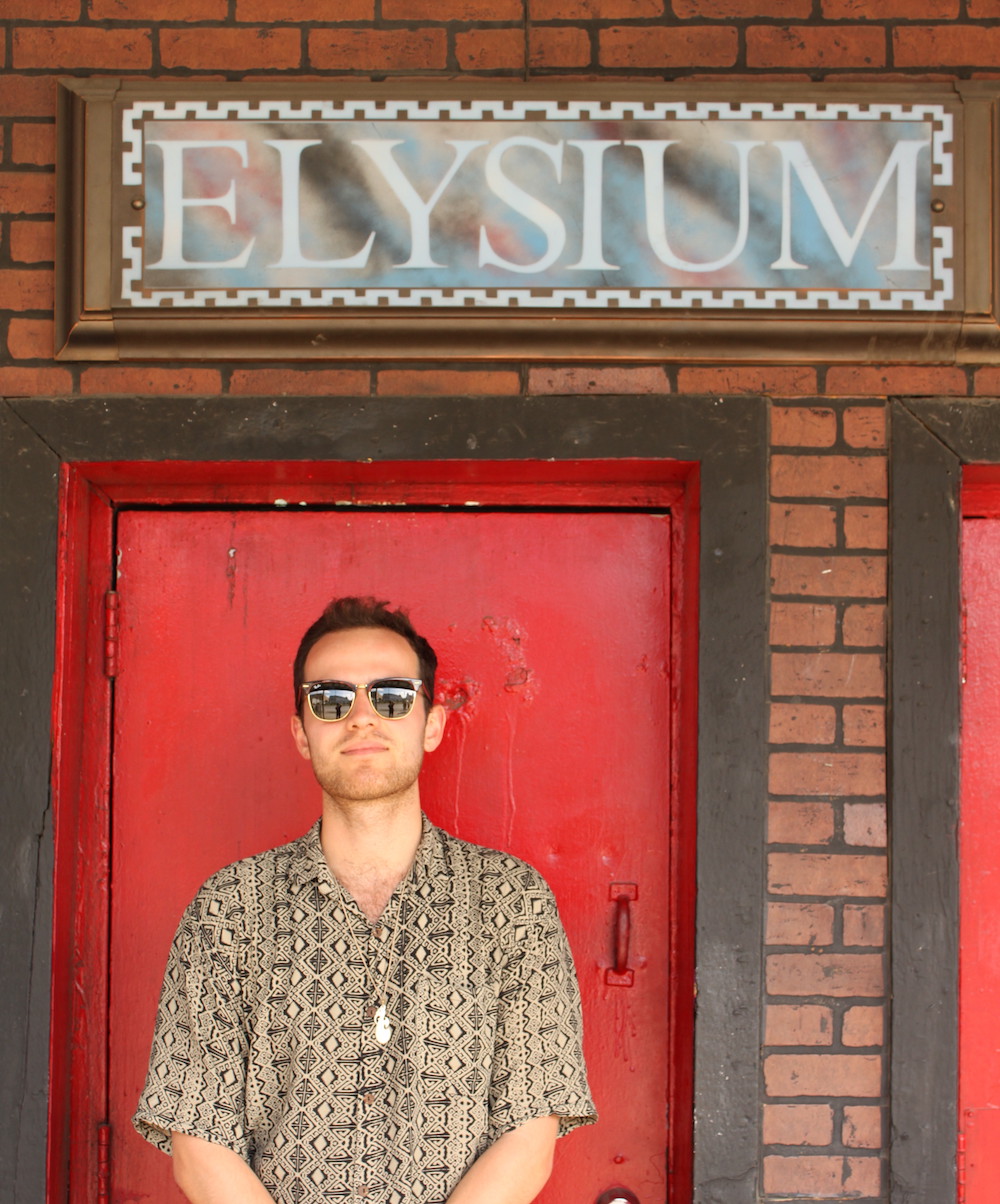 Jordan Rakei's first SXSW appearance was also his first time setting foot in the state of Texas, one of the few areas of the world he had yet to visit. Born in New Zealand, the international musician moved to Australia at a young age before relocating to London to spark his career. He's since traveled far and wide, performing for and connecting with fans around the globe.
"We sold out a show in South Korea and when we got there, people were lining up before the gig to take photos, like proper fans," he said, surprised by the country's big crowds. "It was a seated gig which was quite weird, so everyone was very quiet, it was a really special night. They were singing along in English to all the tunes, that was crazy."
With such a widespread following, Rakei has learned to study the tendencies of his fanbases in different areas of the world, which influences his strategy when it comes to releasing music. He often finds himself reassessing where his biggest market is, selecting singles that will best appeal to that audience in order to promote his album in the most effective way possible.
"I was sort of torn between Europe and America: Americans like soulful music, more hip-hop oriented, while Europe likes that, but more experimental," he said. "Each decision is affected by what we think is our biggest audience. So we released 'Sorceress' first, and it appealed to all audiences in a different way."
Set over a mellow groove that left room for refreshing instrumentation to float above it, "Sorceress" served as the perfect lead single to his recent album Wallflower, capturing the project's overarching sound within approximately three minutes. Lyrically, it tied into the introverted, reclusive theme of the album together, as he tried to bring to light his struggles with social anxiety and its impact on his music career.
The album's cover, a photograph of a young Jordan Rakei taken by his father, highlighted this theme as well and was a no-brainer when it came time to choose the art.
"I was about 4 years old and I was sitting on a bridge, and I was nervous of people walking toward me," he said. "Me crying in the photo, it just sort of captures me being shy and introverted; that's what [Wallflower] is all about."
The album contained the most personal songwriting of Rakei's career, especially in the form of a touching tribute to his late grandmother in "May." While much of his music contains abstract wordplay to hint at the truth rather than express it outright, the song was more of a literal recollection of the moment he learned about her passing when he was only 13 years old.
"In those 13 years, we only saw [my grandparents] about twice a year, when we'd pop over to New Zealand every now and then, but it was still a really close bond," he said. "That's the memory I have, just them being amazing grandparents and always supportive, so it was just a dark day in my family's life."
Purely a beatmaker when he began making music, Rakei didn't start writing lyrics until much later, and doesn't think he would have been able to tell such cutting stories earlier in his career.
"The way I put words together, I didn't have those skills back then, and I also didn't have the content," he said.
The passion that Rakei poured into "May" was fully evident during his March 12 showcase at the Elysium, which was presented by KCRW. Keeping his eyes closed while playing the haunting chords on his keyboard, he climbed to the upper range of his vocal register, filling the room with his melodies and connecting with the audience in the process.
Accompanied by only his drummer and programmed basslines from his laptop — which he affectionately referred to as Tom — it was a fantastic performance, although only a fraction of what he aspires for in the live setting. Rakei makes full use of production possibilities while recording music in the studio, and wants to accomplish similar things on stage, performing with a multitude of musicians rather than relying on a computer.
"With my albums, I can layer 50 things, but I can't have 50 band members, because it just costs too much money," he said. "I would love to perform with an orchestra 24/7, and have a choir as well. I've always wanted to play in a big scale, with massive production and big lighting, that's the dream."
http://projects.dailytrojan.com/wp-content/uploads/2018/03/IMG_1300-2.jpg
1204
1000
Kenan Draughorne
http://dailytrojan.com/images-dte/dt14.png
Kenan Draughorne
2018-03-23 17:39:19
2018-03-23 17:50:12
Soul singer Jordan Rakei caters directly to his fans