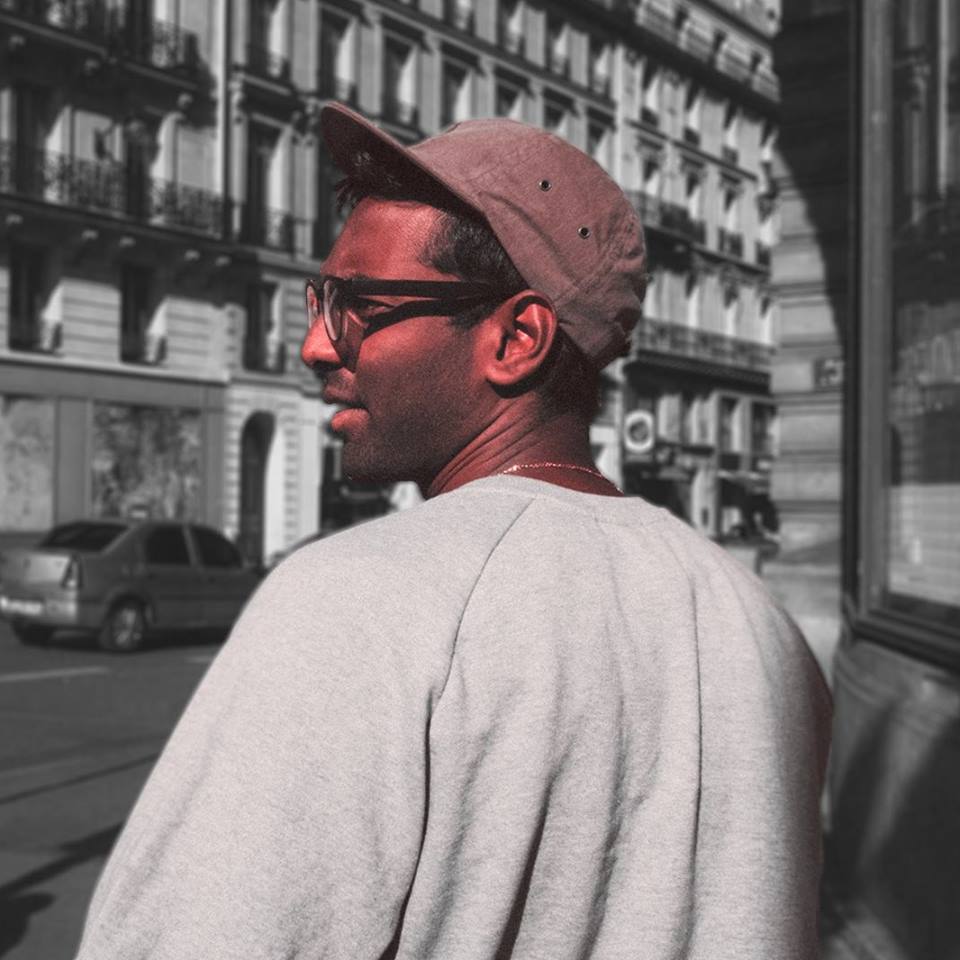 Rising rapper Abhi the Nomad seemed calm, considering he was about to performing a handful of high-profile showcases at SXSW, fresh off the release of his critically acclaimed album Marbled.
"I remember back in 2015 we said, 'one day we're going to play SXSW'," he said, talking over coffee at a North Austin outdoor shopping mall. "It was one of those 'if only' statements, and now it's actually happening."
Championed as Austin's hometown hip-hop hero — a title Abhi accepts with great honor, yet contradicts his past history of constant nomadic travel — for the first time in his life, he finally has somewhere to call home.
"I grew up as a Third Culture Kid moving every three or four years, so I've traveled my whole life," Abhi said. "Austin feels like home, I honestly feel like I belong here. They've taken so kindly to the record — they've welcomed me."
Abhi is happy to call Austin home, but he currently stands on uncertain ground with regard to his American citizenship. After being rejected for a work visa, Abhi says he must demonstrate "extraordinary talent within the field [his] expertise is in" in order to remain in the country.
"The visa issue is overbearing," Abhi said. "Unfortunately, only one in every three people get selected, and I just didn't make it. Everything is tentative right now."
Realizing how the success of his record could be a means of staying in the United States, Abhi strives to represent those who share a similar migratory background.
"There's a whole word of [Third Culture Kids] that have lived the same way I have," he said. "I don't know of any musicians who are living that life, so I try to be a voice for that. I try to put all of these experiences into my music, because there's definitely people who can relate."
Previously "avoiding the elephant in the room" of his uncertain visa situation in his everyday life, Abhi now utilizes the story as a central motif throughout Marbled.
"The term 'marbled' draws from past experiences and life decisions you may regret," he said. "Having your stripes and your scars are what make you the person you are, so acceptance is the overall theme of the record. I shied away from it for years, but I feel like at this point leaving out details is futile — I have to tell the truth."
Wanting Marbled  "to be for all types of people of all different ages," Abhi drew from his wide palate of musical influences when making the record – a fact that some see as an issue when attempting to categorize the album into a single defined genre.
"I want everyone to be able to relate to something on the record. I didn't go into making Marbled thinking this is going to be a dance record, or a hip-hop record — there's honestly all different styles of music that I love to make," Abhi said. "I'm trying to make the best songs. I want each song to be its own monster; they don't have to be tracks that necessarily tie everything together."
Crafting music he describes as a "hybrid of a lot of things," Abhi is humbled by the momentum of Marbled, and understands that it is only the calm before the storm.
"Everything matters — even if there's 10 people in the room, you have no idea who those 10 are," he said. "I feel like you're always in the eye of the storm. You can't stay in the middle, you have to stick your hand out and feel it."
Upon his departure, Abhi articulated one final statement reminiscent of his holistic personal and artistic journey: "You have to make your own luck."
http://projects.dailytrojan.com/wp-content/uploads/2018/03/abhi.jpg
960
960
Sean Lelow
http://dailytrojan.com/images-dte/dt14.png
Sean Lelow
2018-03-23 17:37:32
2018-03-23 17:37:32
Abhi the Nomad is fueled by uncertainty