Free Events:
Loud Village Live : Official SXSW Comedy Showcase 2018!
This 6th Annual showcase will include comics featured on Saturday Night Live, Comedy Central, Adult Swim, MTV, and Viceland. Priority entry for those with SXSW badges or wristbands, but some free guest list spots are available.
Thrasher Magazine's Death Match
Come for the rock music or come to skate! This three-day event co-sponsored by Thrasher and VANS is open to all ages, and no RSVP nor badge required.
---
Daily Trojan Featured Artist: MIKNNA
I'm most excited for the Texas-sized Austin hospitality, the BBQ pulled pork sammys, and the SXSW Gaming Expo.
– Mike
I'm excited to see how much more ratchet SXSW can get this year!
– Ken
The Los Angeles-based electro-soul duo has traveled the world with their retro groove, shining on songs like "MPH." Korean-American rapper Mike B. originally met producer Ken Nana several years ago through a mutual friend, and their instant musical chemistry made it an easy decision to start working as a team. Since then, they've worked with incredible artists such as Anderson .Paak and Big K.R.I.T., and their sound has only improved as the years have gone by.
---
Waterloo Records boasts an impressive selection – 4:59 pm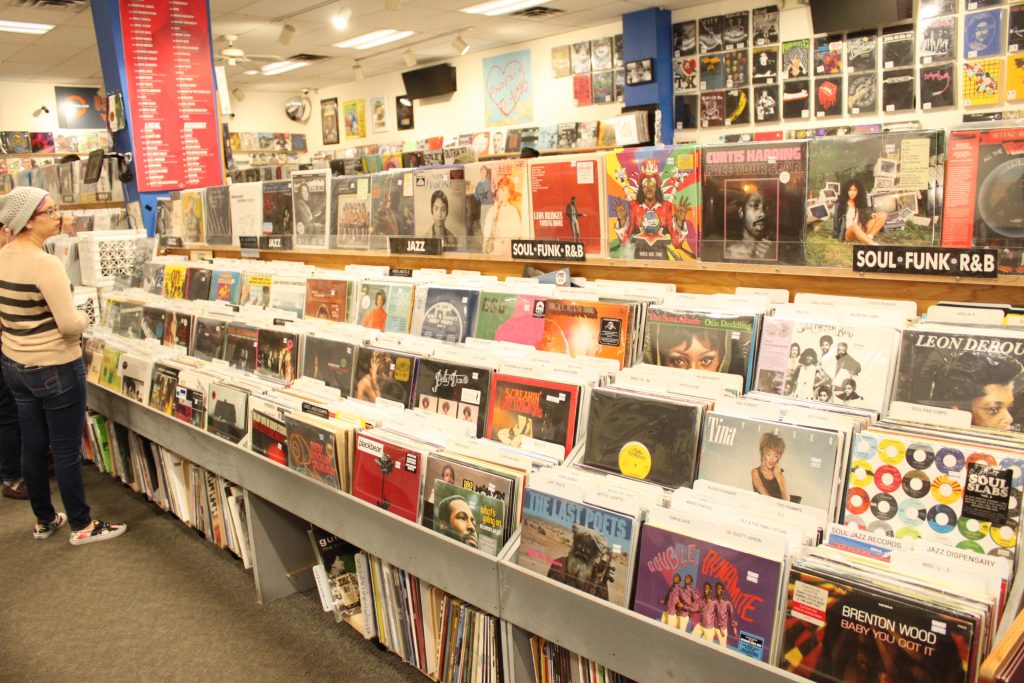 Waterloo Records is a bit further away from most of the SXSW action, but is worth the trek for the vinyl lover looking to add to their collection. The shop has an extensive catalogue of older classics as well as more recent hits, spanning a variety of genres to appeal to a range of music lovers. Aside from the vinyls, the store also has a broad selection of CDs, cassettes, and DVDs for visitors to choose from as well.
The store included themselves in the SXSW festivities as well, hosting four days of free concerts in the adjacent parking lot. The daytime showcases run from 12 to 6:30, with rising acts such as Shamir taking the stage on Thursday. If you're looking to catch a break from the whirlwind pace in the center of downtown Austin, spending a few hours browsing the shelves and catching a show might be just the respite you need.
---
SOB x RBE turns in a solid performance at Fader Fort – 8:02 pm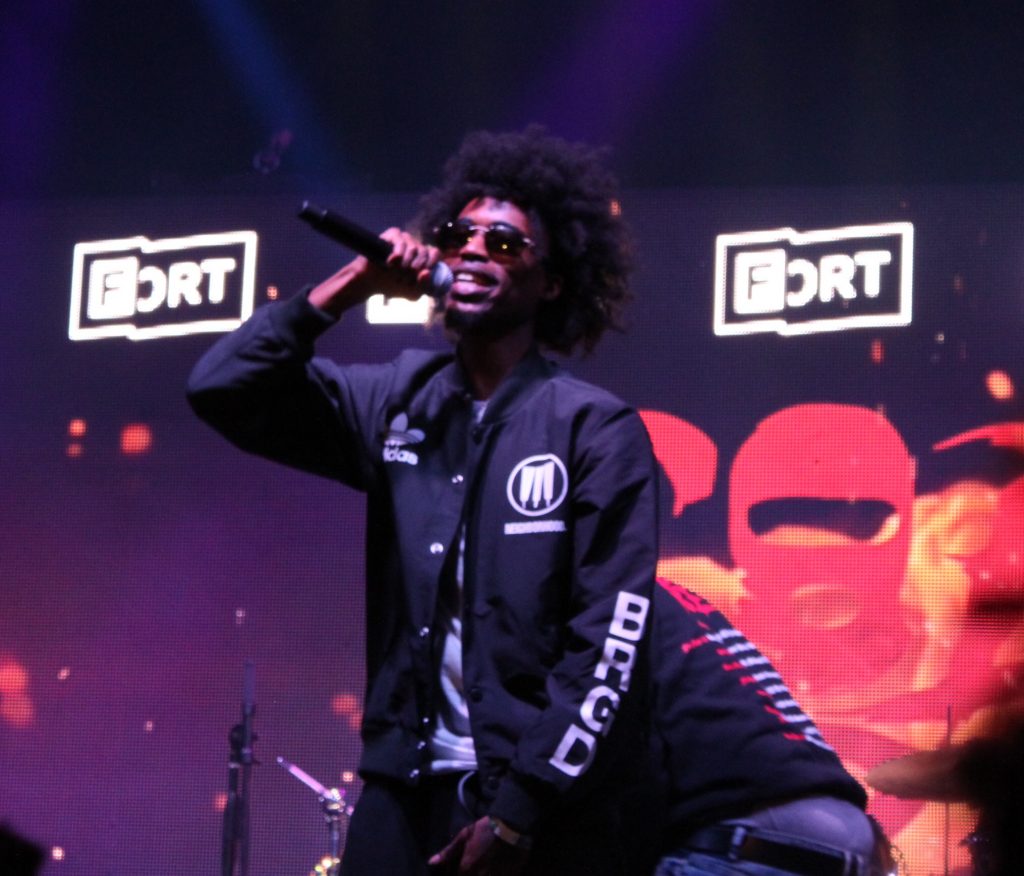 SOB x RBE brought the signature Oakland sound to Fader Fort on Thursday, headlining the day after a surprise performance from Raekwon. Not too many in the crowd had the energy to match the four rappers on stage, but the group was still unfazed, feeding off each other's energy for a strong showing.
Overall, though, Fader Fort has been a bit of a disappointment this year, after being hyped up as the premiere unofficial event at SXSW. In past years they've had a larger venue with bigger names headlining the bill, but the atmosphere at each show has been rather dull. The open bar is perhaps the saving grace of the event, with Smirnoff sponsoring and serving a variety of cocktails throughout the day. With several special guests rumored to take the stage tomorrow, however, time will tell if the Fort is able to turn it around this year.
---
A.CHAL brings his bilingual energy to Sony's "Lost in Music" – 11:09 pm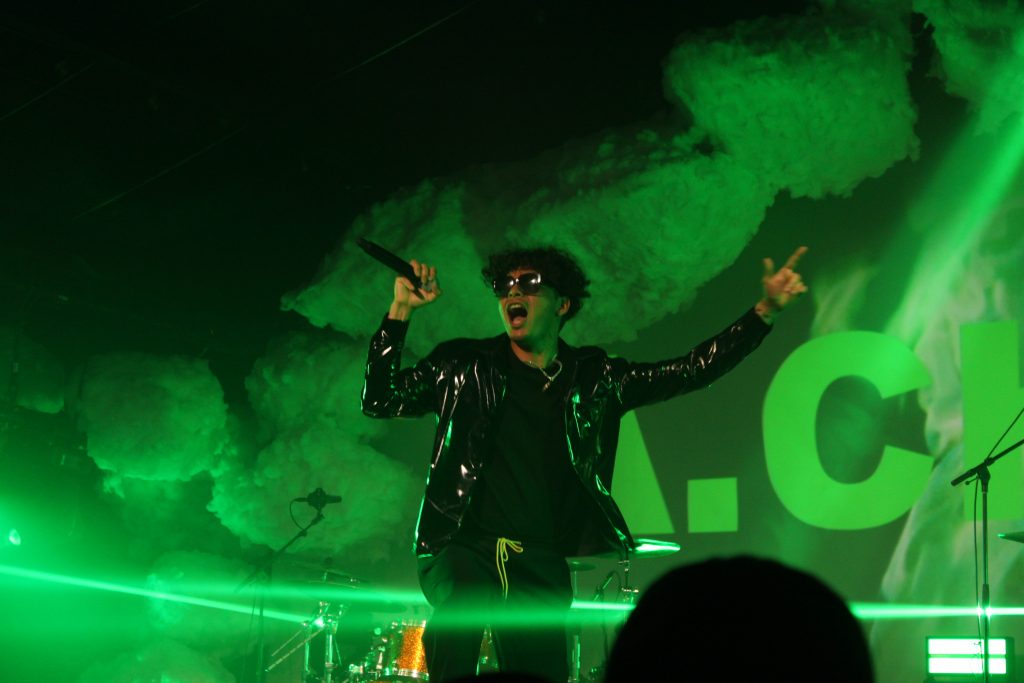 Sony's traveling "Lost in Music" series stopped in Austin this year for SXSW, bringing an impressive lineup of artists along for the ride. The tech company seeks to find new ways to reinvent the concert experience — easier said than done — and while the execution was less groundbreaking than promotional material would have implied, it still made for an enjoyable, interesting experience.
Faux clouds hung above the stage and around the edges of the audience, creating an airy atmosphere that elevated the ambiance in the large venue. Intricate, impressive light designs helped further immerse the crowd into the setup, giving fans plenty to look at aside from the performers themselves.
Peruvian-American artist A.CHAL was one artist to take the stage, performing most of his set while bathed in an eerie green light similar to the cover art of his newest album, ON GAZ. The bilingual musician engaged with the crowd in both english and spanish, both in his lyrics and in segways between songs. Bouncing around the stage with unrestrained energy, he did just about everything in his power to excite the audience, validating his placement on one of the more premiere lineups at SXSW.
---
Grammy-nominated Khalid is still as humble as ever – 1:04 am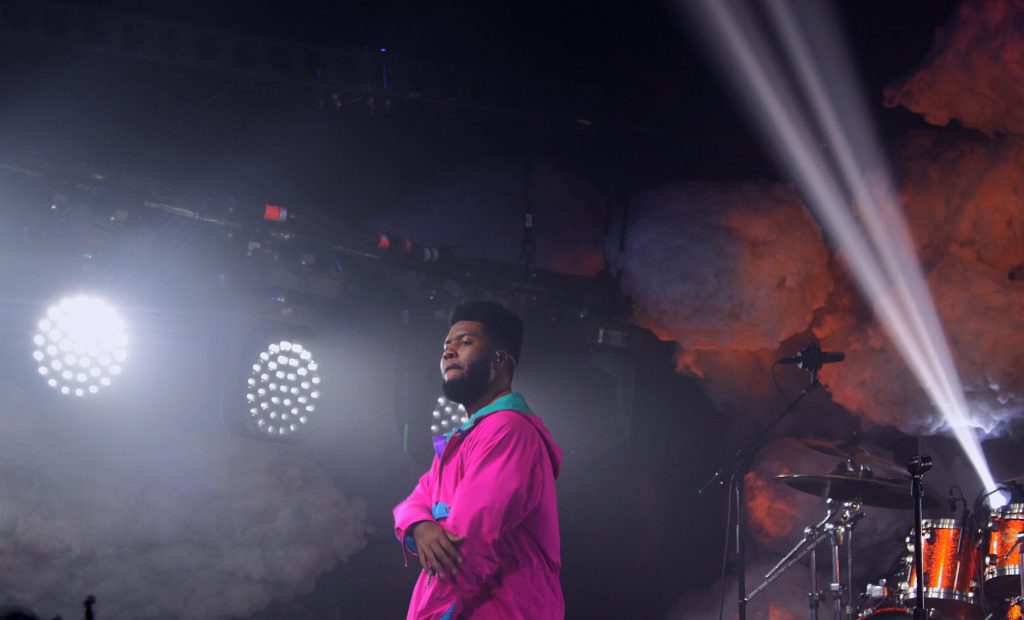 Headlining the "Lost in Music" showcase was Khalid, who also earned the top billing at the Los Angeles iteration of the experience back in January. The El Paso native put on a high-energy, relatively choreographed set, kicking high into the air along with his two dancers at timely moments.
Khalid had the crowd grooving to his music as well, putting smiles on their faces with upbeat cuts like "Young Dumb & Broke." When he opted to slow the tempo the outcome wasn't quite as strong, although the singer still showcased his impressive vocal range on these songs when the time came. Performing an acoustic version of his song "The Ways" off of Black Panther The Album Music From And Inspired By, he gave fans a fresh take on one of his newer hits, which wasn't quite as strong as the recording but still certainly intriguing.
Khalid's own charisma made his concert a success, though, as he kept a warm, almost goofy smile throughout. The singer's star power has skyrocketed over the past year, but you wouldn't know it by his unassuming presence, as he still appeared just as humble and happy as when fans were just starting to take notice of his talent. It all came together to tie a nice ribbon on the day's festivities, which is always good to see.