Free Events:
Thandi Phoenix – SXSW Second Play Stage
Experience the final Second Play Stage performance at the Hilton Cannon & Belle location with electronic artist Thandi Phoenix, whose stripped down set will be the perfect way to kick off the closing day.
8th Annual South by South Austin Fried Chicken Revival
Fans of fried food and good tunes find your place at the final day of Lucy's Fried Chicken all day outdoor party. Come to the Lucy's South Congress location for live music from noon to 7, and of course, fried chicken.
---
Daily Trojan Best of SXSW
A plethora of rising artists made their voice heard this year at SXSW, and will look to make even more noise over the course of 2018 by releasing new music, touring the country, and growing their fanbase. Check out some of our favorite songs from this year's festival, and keep these artists on your radar as their careers continue to blossom!
---
Gus's World Famous Fried Chicken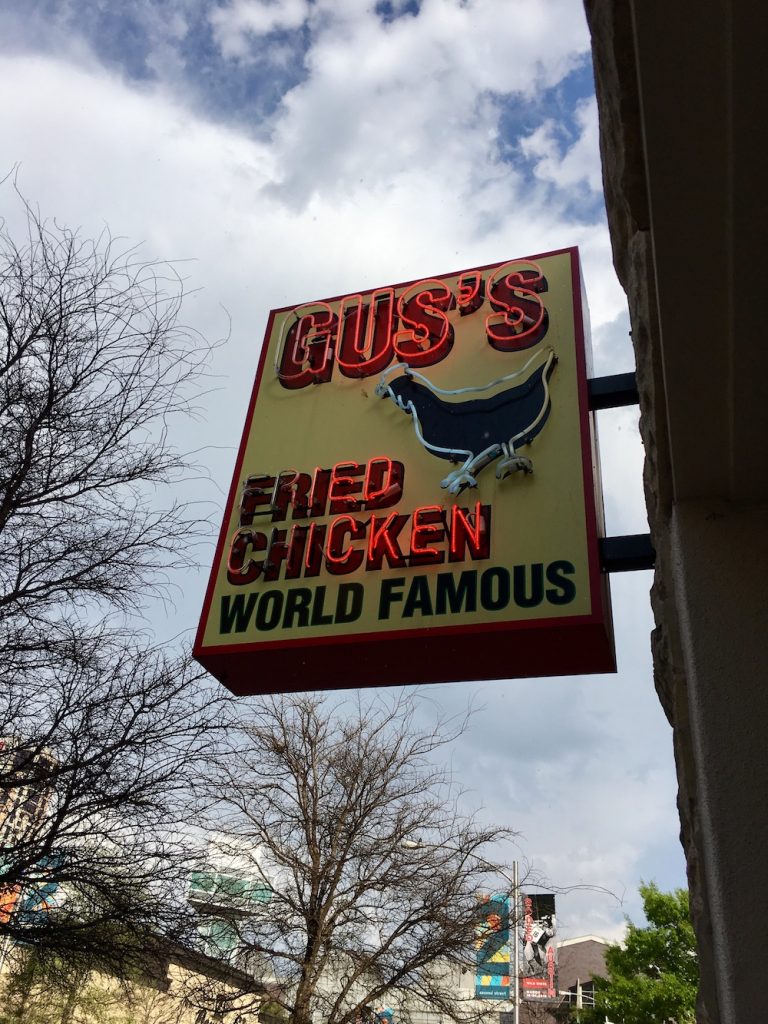 Located adjacent to the Convention Center in downtown, Gus's was packed all week with visitors and locals alike, and for good reason. For less than $10, diners can get a hearty 3 piece meal with two sides, in a restaurant with a warm, welcoming atmosphere.
Servers at the restaurant are friendly and attentive, even during rush hours when traffic is heaviest. The building is somewhat small, but doesn't feel overly cramped with tables and chairs. Most importantly, though, they serve fresh chicken that's well seasoned, with an assortment of side options to fit whatever you're craving.
Gus's originally opened in 1973  in Mason, Tennessee, under the guidance of Napoleon and Maggie Vanderbilt. The restaurant was later passed down in 1984 to their son Vernon "Gus" Bonner, and eventually began to spark widespread interest from those outside the small town, being named as one of the top ten meals in the United states worth flying for by GQ in 2001. These days, though, Gus's has locations across the country, including one in Los Angeles on Pico and Crenshaw Blvd.
---
Downtown Austin is a marvelous festival backdrop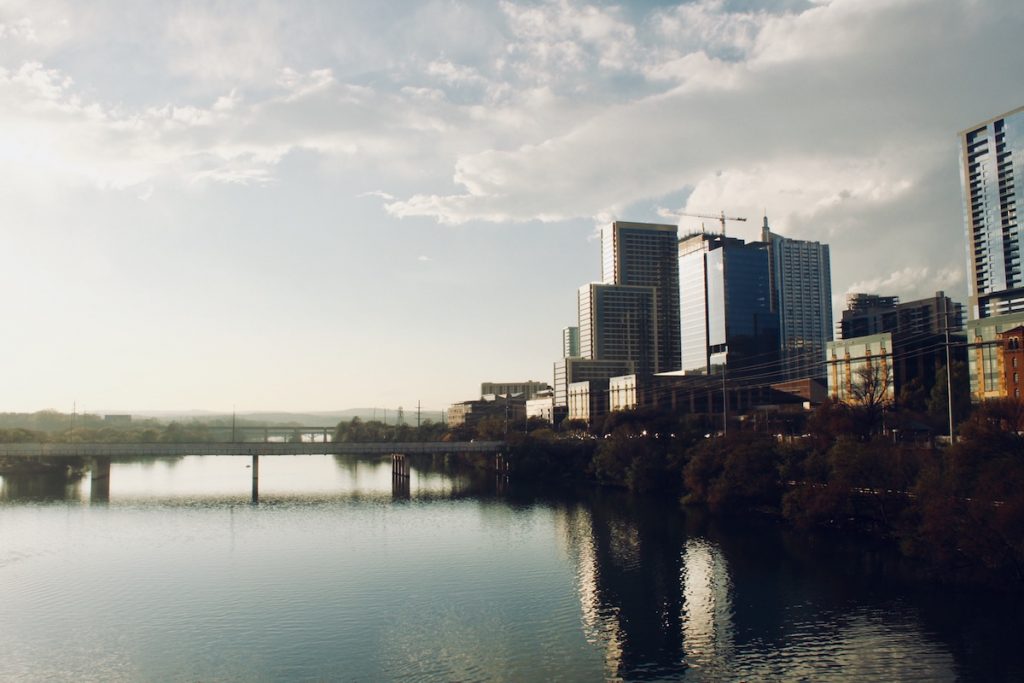 With the exception of a light drizzle toward the end of the week, beautiful weather and scenery in downtown Austin set a wonderful environment at this year's SXSW. Festival-goers had plenty of places to explore when they weren't running to catch a showcase, such as the Congress Avenue Bridge that crosses Lady Bird Lake. Every summer evening, people pack the sidewalks of the bridge to catch a glimpse of the world's largest urban bat colony, which has made themselves at home underneath the man-made structure.
Long, waterfront walkways allow for bikers and runners to take in some lovely sights while they exercise, and serve as excellent meditation spots to take a break from the action. Traveling from exhibit to restaurant to venue involved plenty of walking, but gave out-of-towners the opportunity to see more of the landscape in the process. Publications such as Forbes Magazine often name Austin, Texas at or near the top of their list of the best cities to live in America, a ranking that is more than justified not only because of the vibrant music and culture scenes, but also because of the scenery that makes the everyday routine a little more pleasant.