Free Events:
Sol Life & RPM's Global Local SXSW Showcase
This 4th official Global Local Showcase of indigenous music and culture will bring together artists from all over the world, sharing their music through stories of success and struggles. The aim is to unite and balance the world through this creative form of activism.
Day Drinking with Friends : Unofficial Music + Comedy Showcase SXSW 2018
This afternoon of stand-up comedy will kick off with a set by Austin's DJ Yoshi Fuerte, and include eight comics. Comedy podcast Content Pending is sponsoring the event, and it's also serving as their launch party. RSVP early to get free beer.
---
Daily Trojan Featured Artist: Demo Taped
I'm excited to be around so many other creatives. I think this festival offers a unique experience and I'm happy to be a part of it!
Demo Taped has been turning heads with his off kilter, unique sound, receiving praise for his February EP Momentary. The Atlanta native is outspoken in the push for mental health awareness, and looks to use his music as a tool to provide encouragement for those who are struggling. He can be seen all week walking through Austin saying hello to strangers on the streets, as he tries to connect with as many as possible during the trip.
---
Netflix' new series Rapture highlights the lives of hip-hop's finest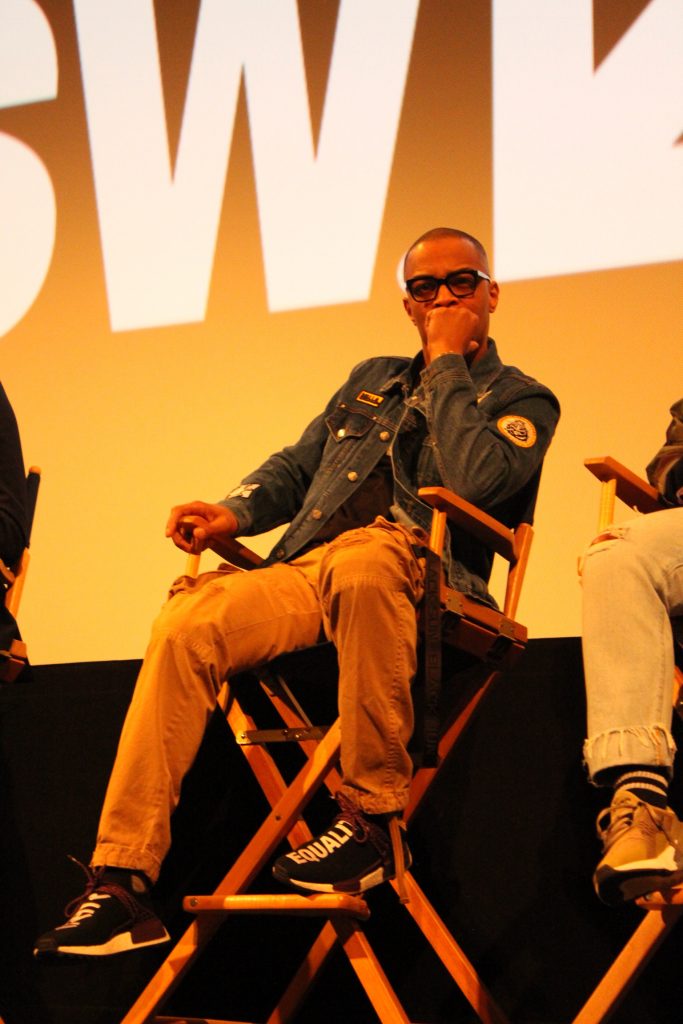 Netflix's upcoming documentary series Rapture will be the latest fusion between the hip-hop world and the big screen, which has proven to be a successful combination in recent years. Shot somewhat in the style of HBO's The Defiant Ones, the series will give a glimpse into the lives of some of the genre's most influential voices.
At SXSW, the audience was treated to two episodes featuring Nas and T.I., respectively. The former focused more on a depiction of Nas' current life, as well as his role in helping fellow New York rapper Dave East earn more exposure in his career. Viewers are able to see the unfiltered personalities of both artists, and learn more about their backstories outside of music. Extended screen time is given to Dave East and his family, humanizing the rapper as he interacts with his young daughter.
T.I.'s episode focused more on his social justice work in recent years, and what he is doing to empower young black men and women in the community. The rapper speaks about recent incidents of police brutality and gives his philosophy on how things can change, while also including his children in the documentary to show his family life as well. A well-shot series with interesting stories to be heard, Rapture should fare well on Netflix when it premieres on March 30.
---
Raz Simone raps from the audience at H1ghr Music Showcase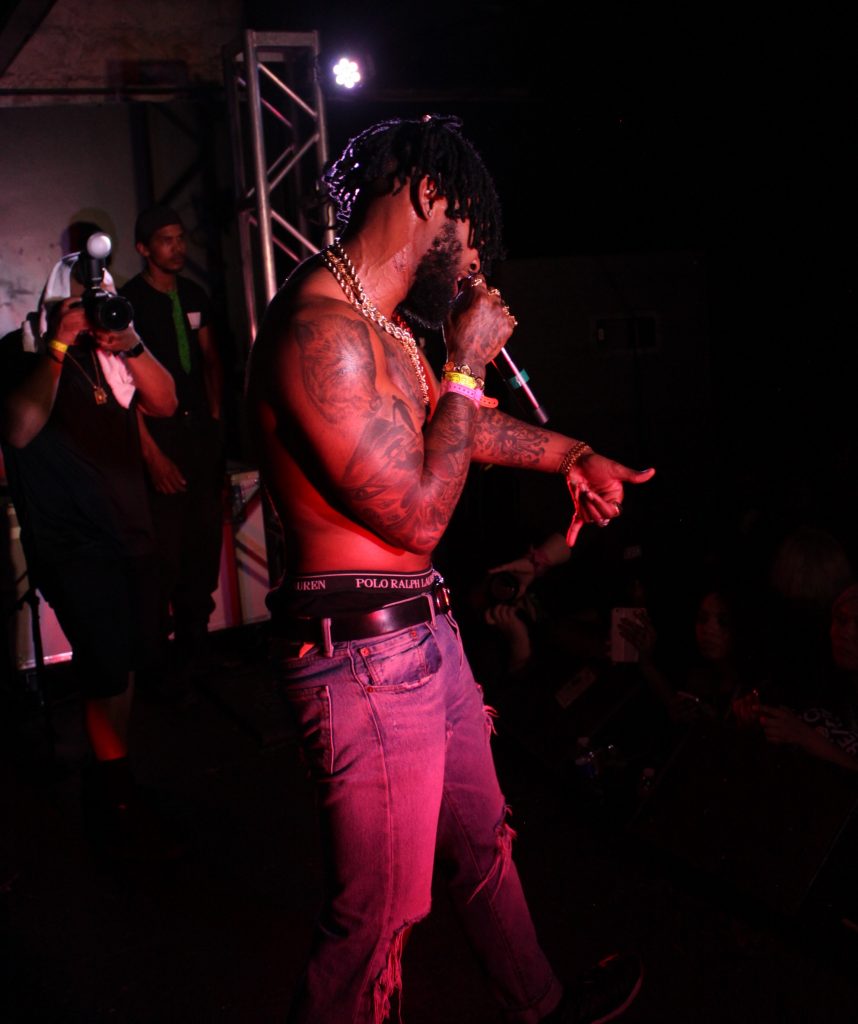 Raz Simone raps with a snarling vengeance on his records, although his appearance at the H1ghr Music showcase was slightly more tame than one would have expected. Simone kept most of his angrier songs in his pocket, but still put on a quality showing for those in attendance.
After one song, Simone parted the crowd to form a center aisle, before jumping down and rapping several songs while pacing from the front to the back of the venue. Creating a more intimate experience for the entire room rather than just the front row, it was a great way of engaging the crowd. Originally a poet before he began making music, Simone's passionate songwriting clearly connected with his performance, as he rapped many confessional-style songs from the heart. Matching his powerful presence, the Seattle native made the most of his time, whether he was on stage or inches from fans.
---
Jay Park is excellent as a host and performer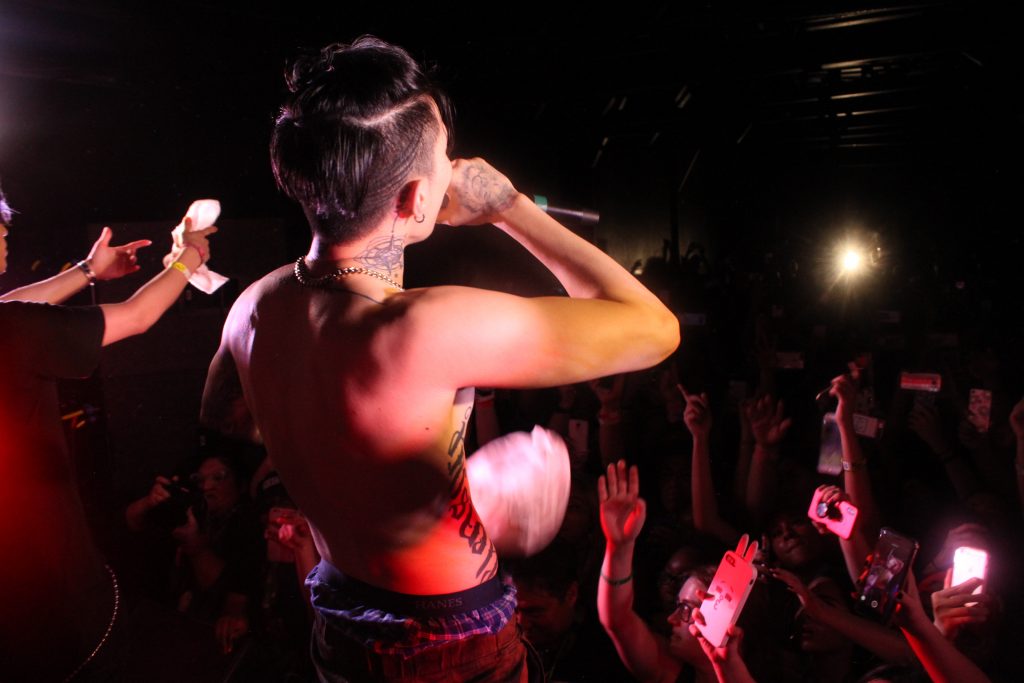 Jay Park's official set didn't begin until the end of the evening, but the Asian-American rapper was a fixture on stage for most of the showcase. Hosting the event along with Cha Cha Malone, Park served as a hype man, backup dancer and a performer, interacting with his rowdy fans throughout by taking selfies with their phones and keeping the vibe upbeat.
The venue was packed early in the night, evidencing Park's skyrocketing star power after recently signing to Roc Nation. With a new album on the way, he performed select unreleased material for the crowd, while also diving through his popular cuts at full volume. He brought almost all of his openers back out toward the end of his show, filling the stage with rambunctious energy that turned up the atmosphere in the room yet another notch. A strong showing for Park as well as the others who performed, it should continue to build momentum for the rapper as the release date approaches.
---
Wes Anderson Shines in Isle of Dogs North American Premiere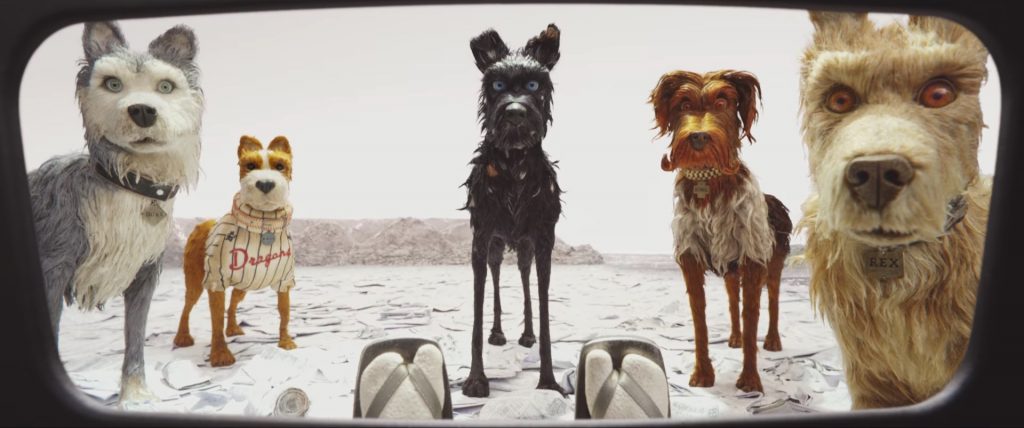 Austin's Paramount Theatre again proved its place within the ledgers of cinematic history, closing the 2018 SXSW Film Festival by hosting the North American premiere of Wes Anderson's Isle of Dogs on Saturday Night. The soon-to-be stop-motion classic was prefaced with an introduction by Anderson himself, the hometown-hero who graduated from University of Texas at Austin, and was one of the week's most anticipated events – and for good reason.
        As attendees slipped on their promotional Isle of Dogs headbands passed out earlier in the day, the packed audience was transported into the realms of Megasaki, Japan and Trash Island; riddled with governmental corruption and canine castigation. As Anderson introduced the majorly canine cast, voiced by famed actors and actresses such as Bill Murray, Bryan Cranston, Scarlett Johansson and Jeff Goldblum, he detailed the adventure-fueled journey of mayoral warden and protagonist-wunderkind Atari Kobayashi, who attempts to restore a dog's place as man's best friend.
        The film's closure, met with fervent audience applause, concluded with a panel and Q&A moderated by fellow UT alumni and Wes Anderson right-hand man, Robert Rodriguez. The visible crowd reaction foreshadowed the impactful week to come for Isle of Dogs, when it is released nationwide on March 23. With the directorial genius of Wes Anderson once again on full display, the North American Premiere of Isle of Dogs proved to be well worth the near three year wait – a poignant ending to a week full of festivities.