Free Events:
Shakey Graves headlines Capital One House
The one man band known as Shakey Graves knows how to put on an electrifying performance, and is a must-see for fans of folk-influenced rock & roll.
Balanced Breakfast Showcase Day 1
The Balanced Breakfast collective hosts meet-ups for musicians and professionals across the country, and will be hosting a total of 32 artists over the course of four days this year at SXSW.
---
Daily Trojan Featured Artist: R.LUM.R
Of course, I'm excited to see the showcases with artists like Billie Eilish and Sylvan Esso, but Flat Stock and the Gaming Expo are always my personal favorite parts of SXSW! I make a commitment to come home with a new piece every year from Flatstock, and I'm excited for the Tekken 7 tournament this year!
R.LUM.R originally aimed to be a classical guitarist while he was a student at Florida State University, until he dropped out at the convincing of his manager, and veered from acoustic songs to the sound that's made him a rising name to watch. The Nashville-based singer blends intricate, towering production with his own soulful vocals, creating a massive sound with lyrics that resonate with his audience through all the noise. His career took off after the success of his 2016 single "Frustrated," which has garnered over 30 million Spotify streams to date.
---
Free food, baby goats, and never a quiet moment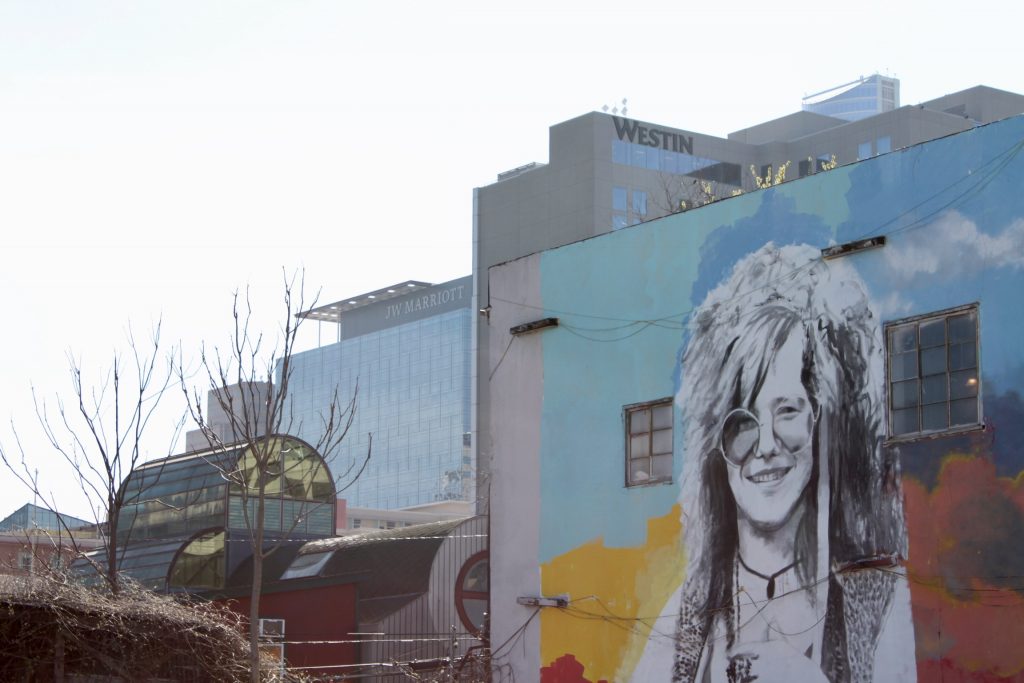 Downtown Austin is already buzzing with SXSW excitement, with a plethora of entertainment options for festival first-timers, veterans and local residents alike. With so much to choose from, free food is a common selling point among businesses and vendors to attract new faces, as restaurants like L'Estelle House draw huge lines by offering free barbecue to visitors.
The Viceland Party Lot brought in curious faces with their adorable baby goats, however, meshing a traditional petting zoo with a live DJ to liven the atmosphere. The famed Viceland bus made an appearance as well, parked in the back of the lot with a second DJ spinning different tunes in the smaller space. Handing out kaleidoscope glasses to visitors as they entered the bus, Viceland's conglomeration of attractions went over well, and kept the party going all day as one of the events open to the public.
---
Tracy Morgan is brilliant in Jordan Peele's 'The Last O.G.'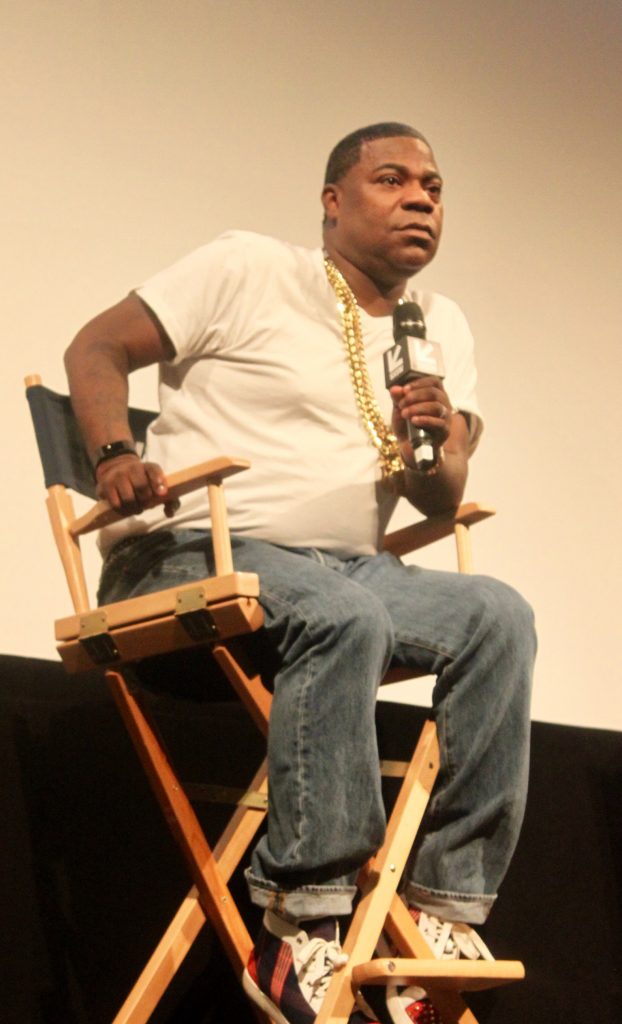 Jordan Peele's got another smash hit on his hands, this time on the TV screen rather than the theater. The Oscar-winning director premiered his upcoming comedy series The Last O.G. at the Paramount Theater, sending the crowd into an uproar throughout.
Starring big-ticket comedians like Tracy Morgan and Tiffany Haddish, expectations were high for Peele's return to television, and he did not disappoint. The light-hearted comedy centers around Morgan's attempt to turn his life around as an ex-con, and touches on real, relatable themes of honor and family to add weight to the humor.
Tiffany Haddish is well-known for her comedic chops, and rightly so, but in The Last O.G. she shows impressive range by delivering a earnest, heartfelt performance in addition to her jokes. When combined with Morgan's signature drawl, the two make for a solid duo that should carry the show into the promised land when it premieres on TBS in April.
---
T.I. brings out Common at the ChooseATL showcase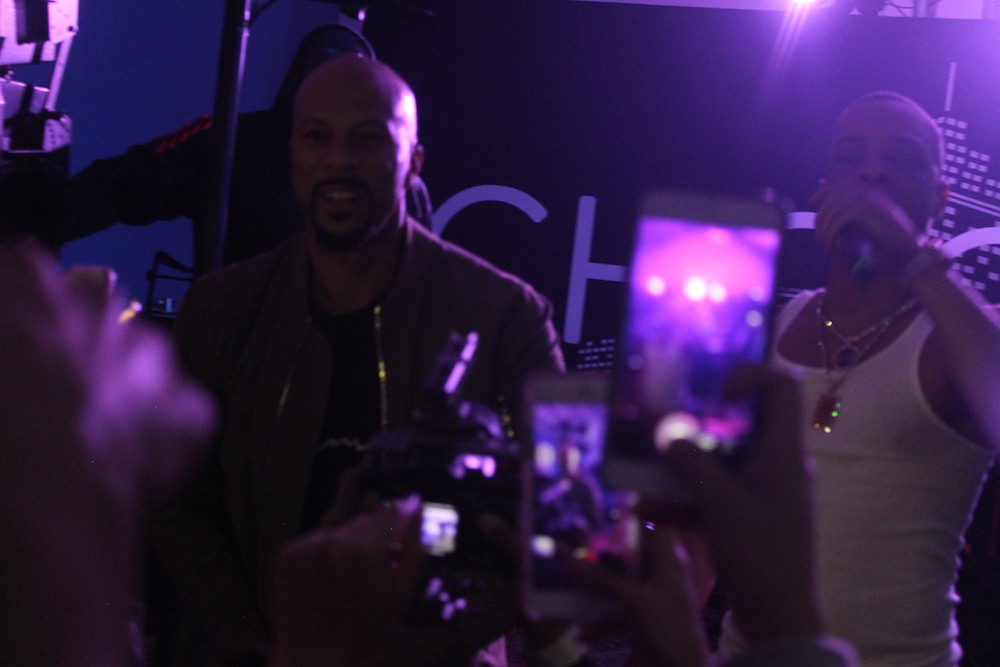 Maggie Mae's was the place to be for hip-hop fans on Monday night, thanks to the ChooseATL showcase that wrapped up the organization's long day of events. Promoting their new bideo streaming platform THEA, designed to highlight Atlanta's many talented artists, ChooseATL tabbed legendary Atlanta rapper T.I. To close the night with a bang.
T.I.'s arrival injected plenty of energy in the audience, which had grown rather restless and  lethargic in the two hours between doors and the rapper's performance. After briefly appearing during the extended wait to introduce Tokyo Jetz and Trae the Truth as the openers, he finally came out for his own set after midnight and proceeded to run through many of his classic hits like "What You Know" and "Ride Wit Me."
At the end of the set, T.I. surprised the crowd by bringing out Common, turning up the notch one final time before the night would end. The Chicago rapper didn't perform a verse, instead acting as a hype man for T.I.'s performance of "About the Money," which had the audience jumping from start to finish. Overall, the long wait for T.I.'s set was a tad irritating, but made for a thrilling concert once the moment finally came.